Our Story: The Birth of TX Football
From a Love of Football
TX Football was born out of a dual passion for quality assurance and the beautiful game. After analyzing the dynamics of football in Australia, we realized that there was a demand for something extra - something special. Our journey began in 2019, with a firm belief in our mission and an unwavering commitment to elevate the standards of football manufacturing.
Our Competitive Edge
We set ourselves apart by focusing on the details. Unlike other brands, we provide comprehensive technical details for our products. Our customers know exactly what they're getting, and they appreciate our honesty and transparency. We don't market a vast array of balls; instead, we specialize in five football types that cater to the current demands of outdoor football.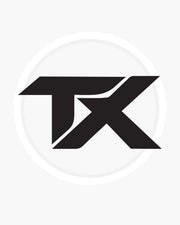 Stepping into the Manufacturing Industry
We pride ourselves in owning our manufacturing process from start to finish. Armed with a dedicated manufacturing factory, we supply directly to clubs. This way, we ensure that no detail is missed and every piece of equipment we produce is up to the mark. Boasting over 63 years of experience in football manufacturing. We can confidently state that we offer Australia's best footballs.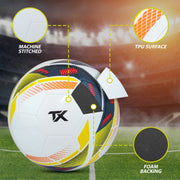 Making a Difference: Our CSR Initiatives
For every retail football we sell, we donate $2 to the Reagan Milstein Foundation, a nonprofit that promotes football for everyone, regardless of their situation. In addition, RMF collects pre-loved and unused sports gear to distribute to less fortunate communities worldwide. As an Australian business, we feel privileged to support such a wonderful cause, and we're thrilled to see our football fraternity come together for this initiative.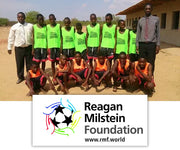 Ethical Manufacturing Meets Quality
At the heart of our brand lies a staunch commitment to ethical and socially responsible manufacturing. Our soccer balls are a testament to this pledge. We undergo rigorous audits, notably via Sedex and SMETA, ensuring every aspect of our workplace—from labor to environmental practices—adheres to the highest standards.
This dedication extends to our team. We champion a gender-diverse workspace, fostering an atmosphere of inclusivity and equal opportunity for all, regardless of gender. It's essential for us that every individual feels appreciated, empowered, and valued.
When you choose our soccer balls, you're not just getting a premium product. You're supporting a brand that prioritizes ethics, sustainability, and gender inclusivity. Stand with us in our mission for a brighter, fairer future.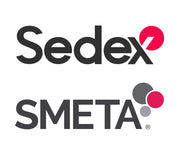 Custom Football, Your Choice
We're dedicated to meeting your unique needs with our custom football manufacturing service. Upholding the robustness and performance of the 32-panel design, we help individuals and clubs create their perfect footballs. At TX football, we don't just produce gear, we fuel your football passion.
A Promise for the Future
TX Football is not just a business for us - it's our way of sharing our love for football with Australia and the world. We're dedicated to crafting footballs that reflect our commitment to quality, innovation, and social responsibility. Join us as we write a new chapter in the story of Australian football.