Experience Exceptional Play with Our Footballs
Superior Craftsmanship Meets Unrivalled Performance
Introducing: The Climate Soccer Ball
Embodying our staunch commitment to sustainability, Australia sees its First Soccer Ball made from 100% recycled water bottles. This pioneering move ensures top-notch play without costing the earth. Play passionately, live responsibly, and support our stride towards a greener future.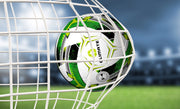 Climate Football

Perfecting Football,
One Stitch at a Time
1
Australian Owned and Operated
We take great pride in being an Australian-owned brand with complete control over our manufacturing processes. This method empowers us with steadfast oversight of the quality and nuances within our production procedures. When you opt for Tradex Co, your choice goes beyond a simple purchase; it becomes an investment in authentic craftsmanship and excellence.
2
Quality that doesn't break the bank
We understand the value of a good deal. That's why we've devoted ourselves to creating top-tier footballs. With Tradex Co, you get the best of both worlds - premium footballs that don't drain your wallet.
3
Innovation at Play, Shaping the Future of Football
We believe in the power of innovation, and it's rooted in thorough, intensive research. From the resilient polyurethane used in our footballs' upper shell to the aerodynamics of our 32-panel design, every element of our products is backed by science.
Buy Here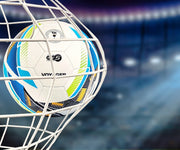 Kicking Goals for Good: Our Partnership
with the Reagan Milstein Foundation
United for the Love of the Game
TX Football takes pride in our partnership with the Reagan Milstein Foundation (RMF), advocating for underprivileged football enthusiasts. With every football sold, we donate $2 to RMF, directly fuelling their globally impactful initiatives.
We believe in the universal right to play football. Through our alliance with RMF, we're turning this vision into reality while also paving the way for eco-friendly footballs in Australia.
This collaboration is not just about business, it's about football for good. Discover more about RMF's work at
www.rmf.world
. Together, we're making each game count.
Visit RMF.world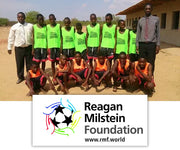 Championing Ethical Production & Inclusivity
At the heart of our operations is a profound commitment to ethical manufacturing. With regular Sedex and SMETA audits, we ensure our soccer balls stand for more than just sport - they represent labor rights, environmental responsibility, and fair practices.

Beyond manufacturing, we're fostering an inclusive workspace, advocating gender diversity, and championing equal opportunities. When you choose our soccer balls, you're not just playing a game; you're supporting a movement for fairness, respect, and empowerment.
Our Story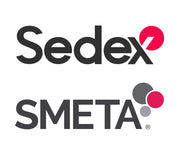 Quality Product
"Quality product delivered on time as promised. Hs been very well received by our club members and players alike. An enormous thanks to our sponsors who have made this possible"
Croydon Rangers F.C
Fast Shipping
"Great quality and reasonable price, fast shipping and love the products."
Karun Sharma
Good Price
"Great quality sports gear at a good price."
Sandor Rind
Flexible Payment
Pay with Multiple Credit Cards
14 Day Returns
Within 30 days for an exchange.
Online Support
24 hours a day, 7 days a week
TX Football on instagram
Find us on instagram
@txfootball.au